This is the only credit card that I used. I always shop at TJ Maxx and finally apply for a new credit card. I am thinking it for a long time if I apply or not. I told my hubby about it. It was fine with him so I did applied.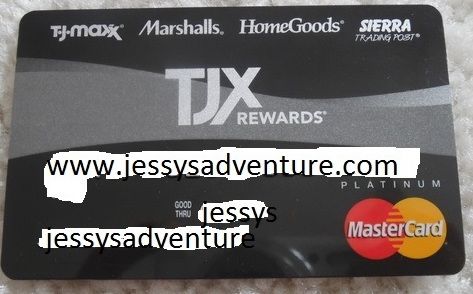 I also got my first $10 coupon after using my credit card. My hubby is paying for my TJ Maxx credit card bill. I seldom used it. I usually buy clothes for my kids. There clothes are all designer brands at cheaper prizes. My son loves his golf clothes from TJ Maxx.
How about you? Do you own a credit card too? How many do you own? Do you shop often and use your credit card?