This virus software protection called Kaspersky Internet Security came in the bundle of my Toshiba laptop when I bought it couple months ago. The virus software comes in two disk. One disk is for PCS and one disk is for MAC. I only downloaded for PCS. The virus software also protects three computers. I downloaded one in my Toshiba laptop. I also downloaded it in my Acer laptop. I have to download the last virus software in my desktop.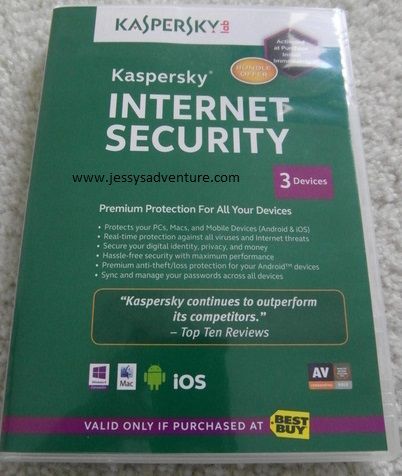 The Kapersky Internet Security virus software is very easy to download. All you do is insert the disk and instructions will show in the monitor. I visit other journals that I need to scan my Toshiba laptop everyday. Yesterday, my Toshiba laptop runs so slow and of course I panicked. I cannot finish my work online if my connection is slow than the turtle.
What I did was? I re-install my Kapersky Internet Security virus software. My connection works very fast. I finished all my work online knowing that my connection is working now.
Make sure you update your virus software protection especially if you notice that your connection is very slow.